As technological advancements improve, so does the efficiency of how courts process documents. Most notably, e-filing has become the standard, and sometimes the only way documents can be filed, with many courts.
Below is an eFiling guide where e-filing is accepted: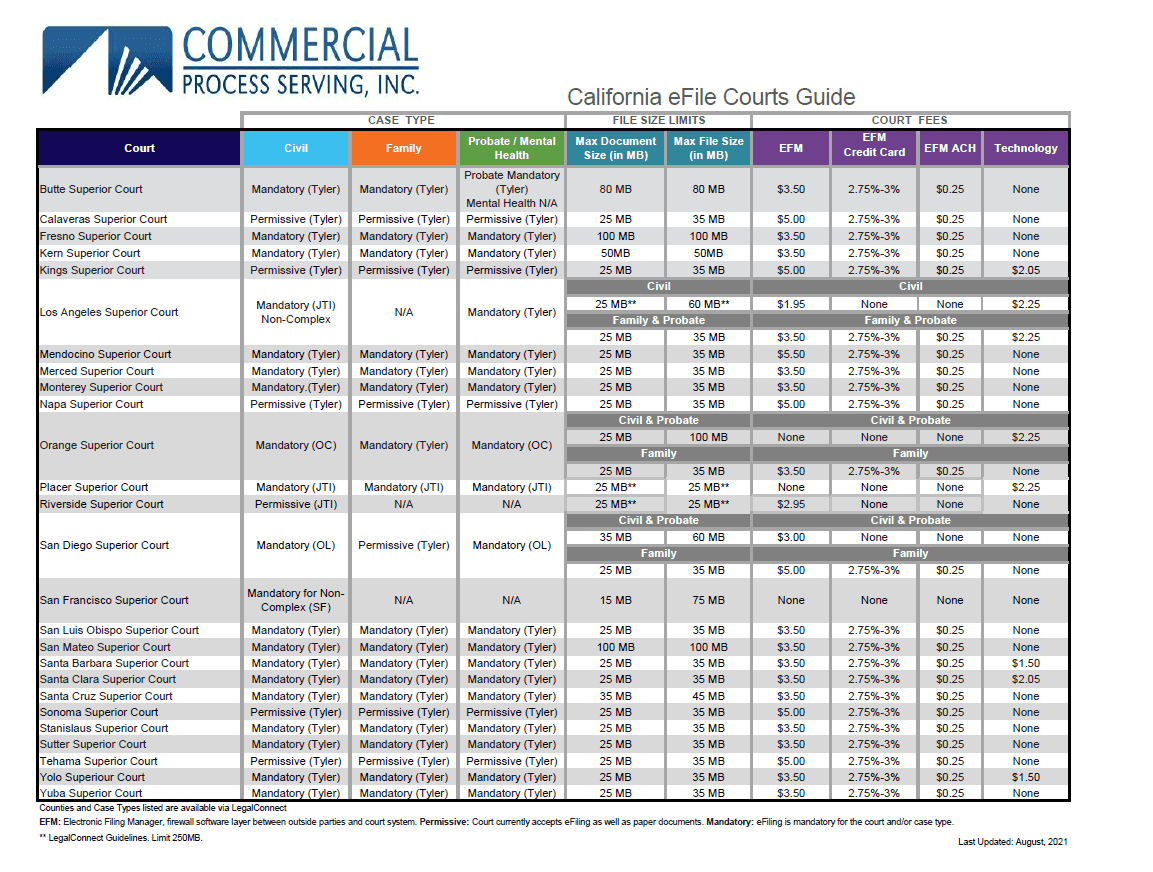 Contact Commercial Process Serving, Inc.
Don't second-guess whether the court you're filing in accepts e-filing or not. At Commercial Process Serving, Inc. our expert team knows each court system and can streamline e-filing for you. Contact us today to get started — (855) 973-0833.