California E-Filing
Fast, Familiar, & User Friendly
CPS will electronically file documents (eFileCA) and set up is easy. Use our eFiling portal to electronically file your documents at participating courts directly from your desktop for only $9.95 per transaction, plus any court fees. Alternatively, use our concierge service for professional and experienced full service support starting at only $29.95 plus court fees. Filing fees advanced will accrue a 5% convenience fee and courtesy copy deliveries start at $25.00.
With CPS, you can't go wrong.
Clear. Productive. & Simple.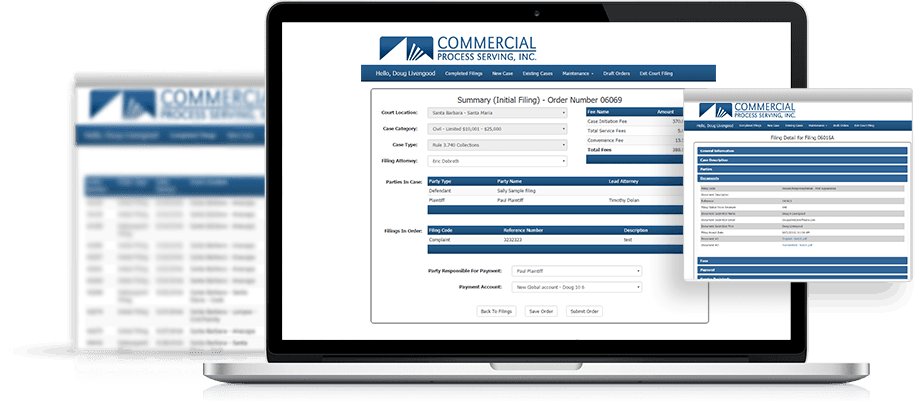 Client Portal Login